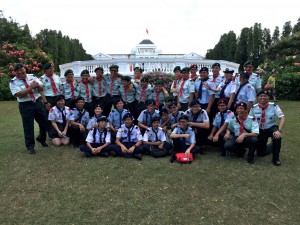 Introduction
The South Area of The Singapore Scout Association is home to a total of 2580 members, of which there are 1092 Cub Scouts, 888 Scouts, 199 ventures, 116 Rovers and 306 leaders. These Scouts come from a 41 scout groups which are based in the southern part of Singapore. In 2016, Ang Mo Kio District, Queenstown District, and Toa Payoh Districts merged and operate as one South Area.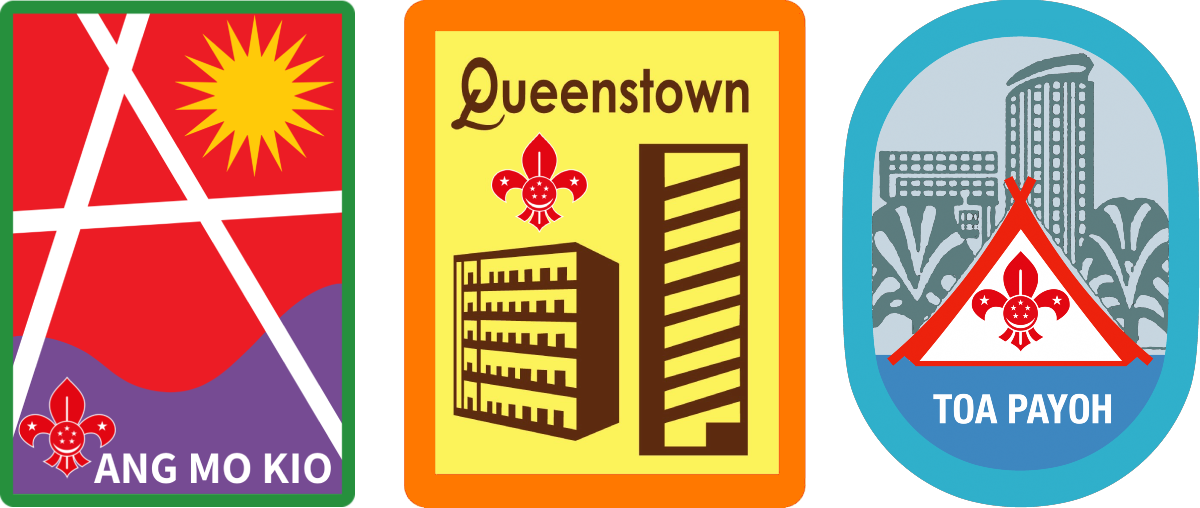 As an Area, some of the key events that we participate in, include the Istana Open House via our Chief Scout Hospitality Team, various HQ national events. Area organised events includes, 3R Derby, Area campfire, Area Field Day, Area Orienteering Competition, Cub Scout Leadership Course, Scout Leadership Course (SLC). South area also has an Area Rover Roundtable (SARR) which consists of members from rover units in South Area.
Our Logo
Pentagon
Pentagon is a 5-sided shape that reminds us of the 5 scout laws that we promise to uphold and so it shall be the boundary that South Area will keep within.
Surgeon's knot
Surgeon's knot is a modification to an ancient and simple binding knot used to secure a rope or line around an object. It adds an extra twist when tying the first throw, forming a double overhand knot. The additional turn provides more friction and can reduce loosening while the second half of the knot is tied. This knot is commonly used by surgeons in situations where it is important to maintain tension on a suture, giving it its name.
Similarly, South Area has a unique closeness and openness to each other. When we come together and maintain tension, we become an unbreakable knot that works together to serve its purpose and as we live our own separate scouting lives and journeys, we are apart but connected by the same rope that we can fall back to anytime.
(Area badge designed by: Lim Wei Yung)
Green
Green is seen as a colour that promotes growth and alleviates stress. It represents nature and have a sense of relaxation and calmness.
Therefore green as South Area's background will help us to promote growth and maintain harmonious relationships.
Grey
Grey represents security and stability and as the rope and border is in grey colour, south area is a secured and reliable rope which has a tight bond with one another.
One Promise
The one and only Scout Promise we live by, is South Area's promise to one another from cub to leader.
South
The word "South" and "One Promise" is in red which is SSA's logo colour. This shows our collinear direction and passion to the scout movement.